About
An Icon Tool Vision – Antonio Consilvio

Antonio is allround multimedia designer. In zijn projecten werkt hij met alle media en interactieve (digitale) technieken. Na het Grafisch Lyceum Amsterdam studeerde hij in 2004 af als interaction designer aan de HKU. Sindsdien is hij werkzaam als freelancer voor verschillende bedrijven, particulieren en merken.
Ook ontwikkelt hij online- en fysieke interactive stories, waarmee hij op festivals als Oerol en de Parade stond. Daarnaast werkt hij zich graag in het zweet als muzikant en is hij drummer in de bands Tiny Monk, Amæzing Snäke en Milkbar.
Zijn freelance werkzaamheden bestaan voornamelijk uit:
VISUAL- & WEBDESIGN / ONTWIKKELING
VISUALS (PRINT & ONLINE)
ILLUSTRATIE & ANIMATIE
(VIDEO)BANNERCAMPAGNES
INTERACTIVE STORIES
Antonio heeft daarnaast ook script-, html- en css ervaring, en heeft de afgelopen jaren bijna alle online-uitingen voorbij zien komen. Voor (video)bannercampagnes kunt u ook bij hem terecht.
Dus wilt u een nieuwe creatieve website, huisstijl, bannercampagne of zoekt u een allround designer voor een multimediaal project?
Contact Antonio Consilvio (06 – 24993268)
Voor al uw visuals, tools of goede ideeën…
info@itv.amsterdam | Facebook | LinkedIn
---
Opleidingen
1999 – 2004 | Bachelor of Art and Technology
Interaction Design (HKU/KMT)
1995 – 1999 | Multimedia Vormgeven (GLA)
1990 – 1995 | HAVO (RSG)
Gewerkt voor bedrijven als:
Avi-drome, Brand New Telly, Chain.tv, Edelman, Info.nl, Media Republic, Mediascience, Submarine, TomTom, Tropenmuseum, Team.tv en merken & zenders als: 538, ING, LG, Marktplaats, MyRadio, NPO, National Geographic, Paypal, SBS6, SkyRadio, Universal, UPC, VPRO, Walibi en vele anderen…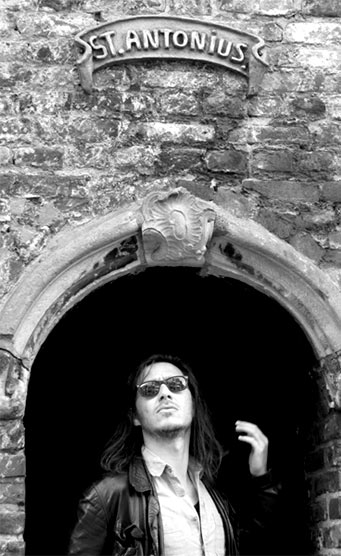 ---
Awards
2010 – Qi-game – Nominations
(Tropenmuseum Junior / Submarine)
Spin Award for Best gaming concept and Best crossmedia concept
Artifex Award
Gouden Reiger
Gouden Apenstaart for Best game by professionals
LG Renoir
(Brand New Telly)
San Award
2009 – 5 krachten van de wereld
(Brand New Telly/Nickelodeon)
San Award
2005 – Villa Neuzenroode
(Info.nl)
Europrix award
Nominatie Spinawards 2005
categorie: innovatieprijs.
2002 – Cine*mania
Winnaar hoofdprijs Thinkquest uit de Kunst